CS-iTLLS-05
Wireless Level Sensor
Support LoRaWAN, NB-IoT transmission. It is powered by battery, and features easy mounting, long battery life, high detection accuracy and stable operation.

Scan QR code for more information
Call the company number
+86-29-88325620
CS-iTLLS-05
Product Introduction
Technical Parameters
Model Selection Guide
浏览过的产品
Product Introduction
The wireless level sensor is monitoring device for liquid level in water towers, ponds, water tanks, fuel tanks, underpasses and underpass tunnels. It can monitor the liquid level in real time and report the data to the management platform via the wireless network. When the liquid level is higher or lower than the alarm value or the safe range, it triggers an alarm. The management personnel can notice the alarm and deal with it at the first time, thereby facilitating maintenance and avoiding the loss of lives and property.
The wireless liquid level sensor powered by external electricity is suitable for a variety of applications.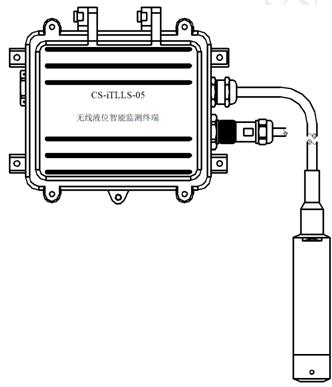 Figure#1 Wireless Level Sensor
Working principle
The wireless liquid level sensor uses a pressure sensor to periodically collect the current liquid level height. When the liquid level height is higher or lower than the alarm threshold (configurable), the alarm will be triggered and sent to the management platform through the wireless network.
The level sampling time, the interval report time, the alarm reporting time, and the alarm threshold can be configured by the users.
Main technical parameters
The main technical indicators are shown in Table 1
Table#1 Main technical parameters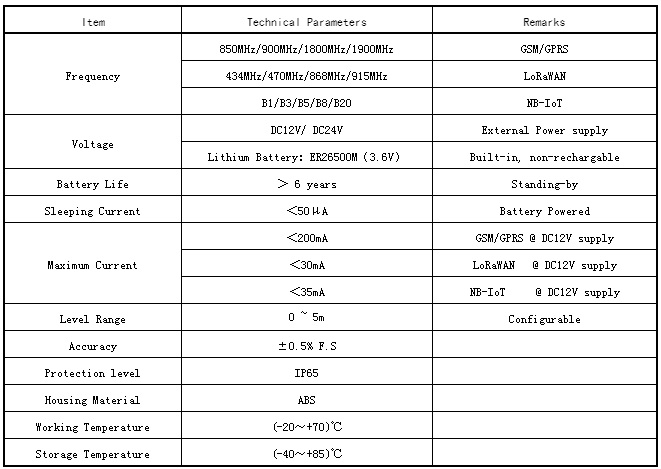 Dimensions
The dimensions of the wireless liquid level sensor are shown in Figure 2.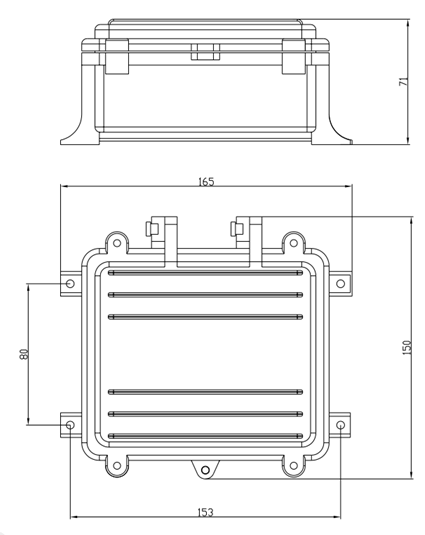 Figure#2 Dimension of housing ( unit: mm )
4HY-133压力变送器是采用陶瓷材料经特殊工艺精制而成的干式陶瓷压阻压力传感器,陶瓷是一种公认的高弹性、抗腐蚀、抗磨损、抗冲击和振动的材料。陶瓷的热稳定特性及它的厚膜电阻可以使它的工作温度范围高达-40~135℃,而且具有测量的高精度、高稳定性。电气绝缘程度>2kV,输出信号强,长期稳定性好。高特性,低价格的陶瓷传感器将是压力传感器的发展方向,在欧美国家有全面替代其它类型传感器的趋势,在中国也越来越多的用户使用陶瓷传感器替代扩散硅压力传感器。
HY-133干式陶瓷压力传感器被广泛地应用在:过程控制、环境控制、液压和气动设备、伺服阀门和传动、化学制品和化学工业及医用仪表等众多领域。它的尺寸小,直径18mm,量程范围1~500bar,价格低,被广泛的应用在各种测量压力的场合。
HY-133压力变送器是采用陶瓷材料经特殊工艺精制而成的干式陶瓷压阻压力传感器,陶瓷是一种公认的高弹性、抗腐蚀、抗磨损、抗冲击和振动的材料。陶瓷的热稳定特性及它的厚膜电阻可以使它的工作温度范围高达-40~135℃,而且具有测量的高精度、高稳定性。电气绝缘程度>2kV,输出信号强,长期稳定性好。高特性,低价格的陶瓷传感器将是压力传感器的发展方向,在欧美国家有全面替代其它类型传感器的趋势,在中国也越来越多的用户使用陶瓷传感器替代扩散硅压力传感器。
HY-133干式陶瓷压力传感器被广泛地应用在:过程控制、环境控制、液压和气动设备、伺服阀门和传动、化学制品和化学工业及医用仪表等众多领域。它的尺寸小,直径18mm,量程范围1~500bar,价格低,被广泛的应用在各种测量压力的场合。