Congratulations on "filial piety first" included in the "Promotion catalogue of products and Services for the aged of Wisdom and Health" published by three ministries and commissions
Developed and produced by Xi'an Zhongxing Measurement and Control Co., Ltd and its subsidiary Xi'an Yilubang Wear Electronics Co., Ltd., an emergency rescue intelligent security product for the elderly-- "filial piety is the first" senile Intelligence Alliance Guard (formerly known as "filial piety is the first" fall alarm) is included in the catalogue of products and Services for the aged jointly issued by the Ministry of Industry and Information, the Ministry of Civil Affairs and the National Health Commission (2022 Edition).
At the same time, "filial piety first" is also the only intelligent and healthy pension product included in Shaanxi Province. Zhongxing Measurement and Control is also fortunate to be the only company in Shaanxi Province to be included (only product catalogue).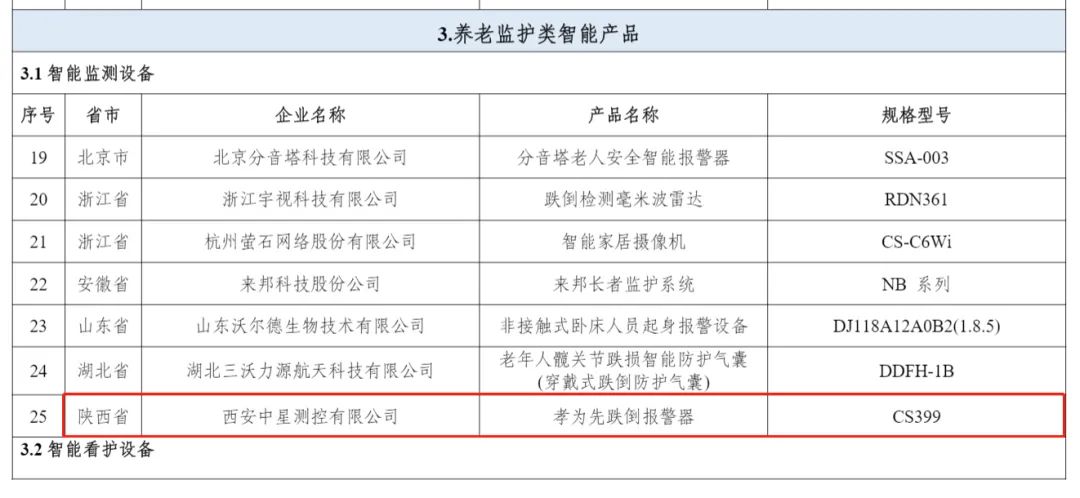 The "filial piety is the first" elderly Zhaopin security machine has the functions of automatic fall alarm, voice prompt, one-button alarm, one-button call, one-button inquiry, AI fence, inactivity alarm, Beidou / GPS/ base station / wifi positioning, activity tracking, medication reminder, electricity monitoring, timing, anti-harassment phone and other functions. The product is compact in size, easy to carry, long service life, and has obtained a network license.
There are 18 Chinese patents and 1 American invention patent, with 100% independent intellectual property rights.