Express Delivery of the Exhibition | We will meet you in 2023 Guangzhou International Refrigeration Exhibition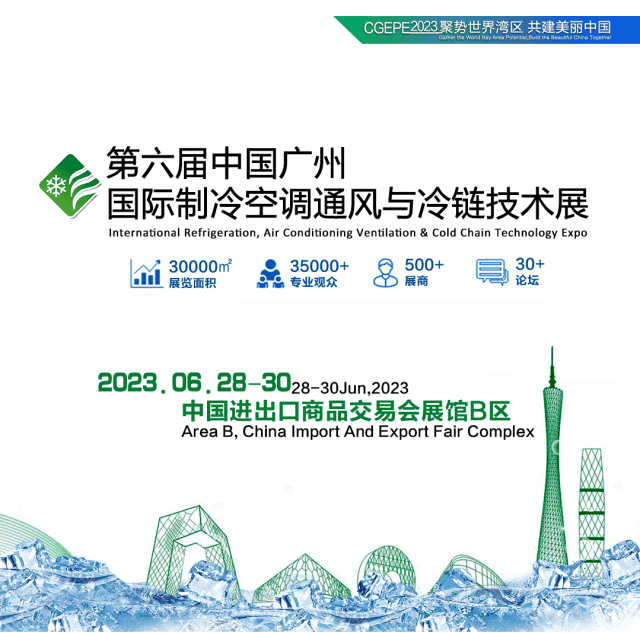 Gather in the Bay area of the world to create low-carbon innovation!
The 2023 Guangzhou International Refrigeration, Air conditioning, ventilation and Cold chain Technology Exhibition, jointly organized by Guangdong Refrigeration Association and Guangdong HVAC Association and Guangxi, Hunan, Fujian, Guizhou, Yunnan, Hong Kong, Macao and other refrigeration societies / chambers of commerce, will be held in the China Import and Export Commodity Fair Hall from June 28 to 30, 2023.
The exhibition covers an area of 30000 square meters, with 35000 square meters of professional visitors, 500,000 exhibitors and 30,000 exhibitors, covering refrigeration, air conditioning, food cold chain, refrigeration, waste heat utilization, industrial refrigeration, data center cooling, commercial / residential / clean air conditioning, fresh air system, heat pump heating, special air conditioning and other fields.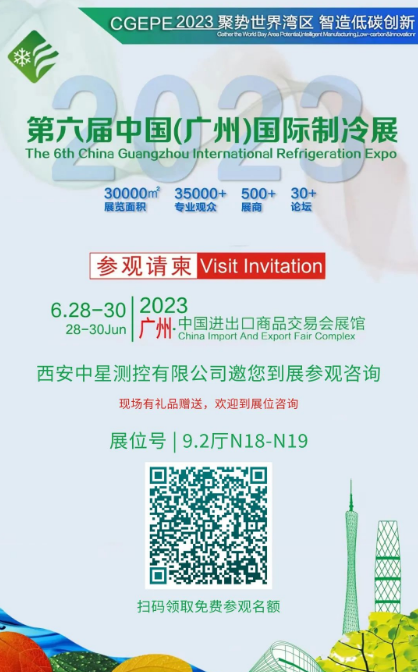 As one of the exhibitors, Xi'an Chinastar M&C Ltd will show up at the exhibition with a variety of special pressure transmitters in the field of refrigeration and HVAC and solutions such as building control and wireless monitoring.
In the HVAC and refrigeration industry, we have many kinds of special pressure transmitters for refrigerant pressure measurement, and the products have different structure and performance for different application environments. such as all-welded structure, brass shell, high reliability, high precision, high overload, small temperature drift, anti-condensate, wide temperature zone, etc., can be widely used in the refrigerant pressure measurement of all kinds of air conditioning units.
We continue to explore and innovate, determined to provide customers with quality products and services. At present, we have cooperated with at least 10 of the world's top 500 companies in refrigeration, HVAC and building control.

Spoiler in advance——HVAC&R pressure transmitter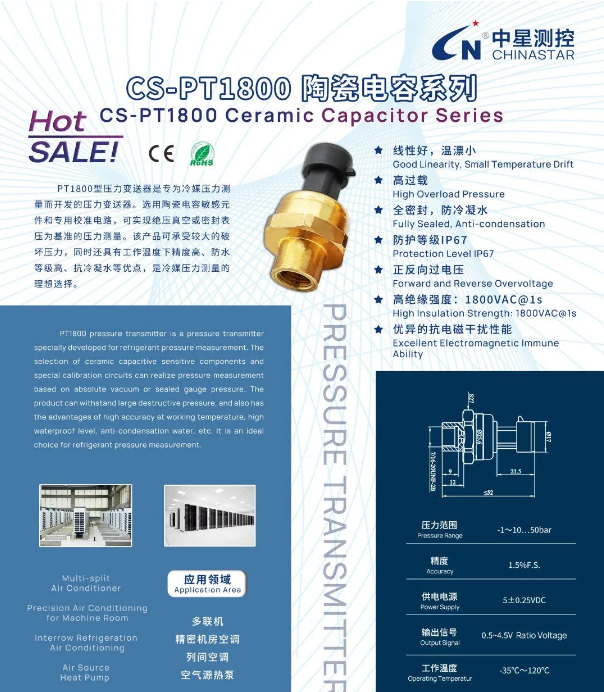 CS-PT1800 Series Pressure Transmitter.
(For Multi-online)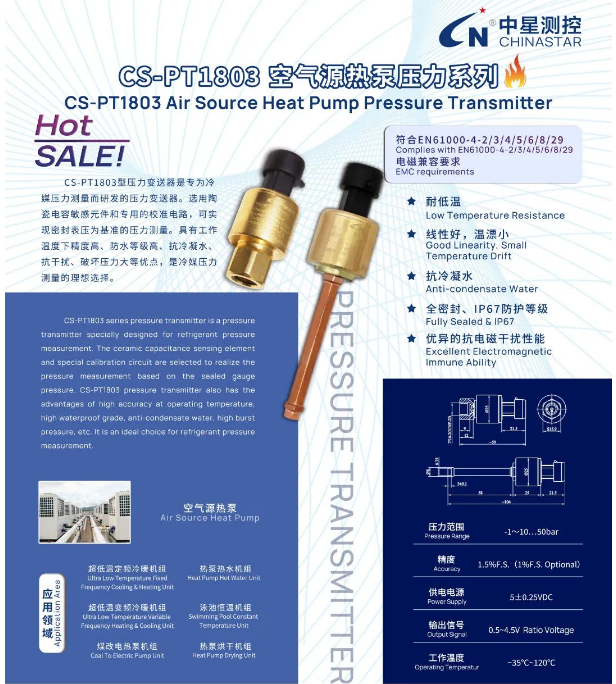 CS-PT1803 Series Pressure Transmitter
(For Air Source Heat Pump)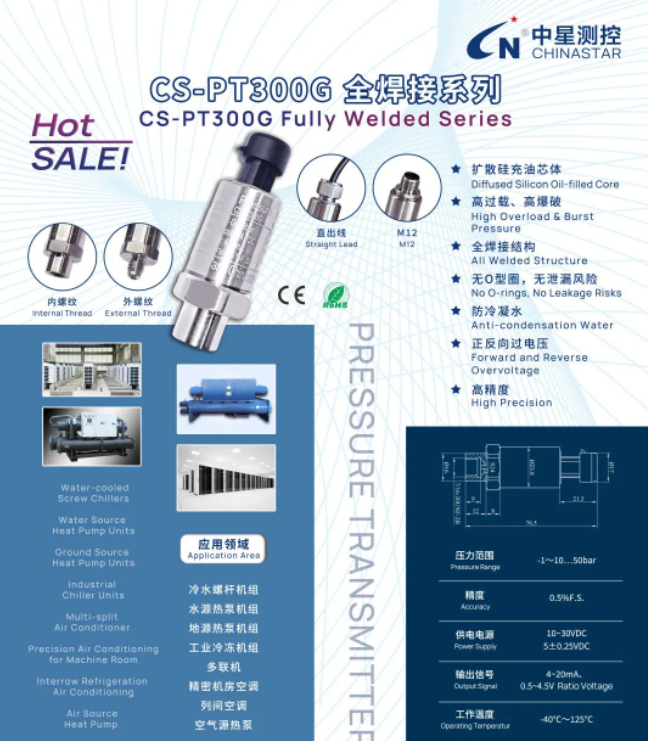 CS-PT300G Series Pressure Transmitter
(Suitable For Screw Unit)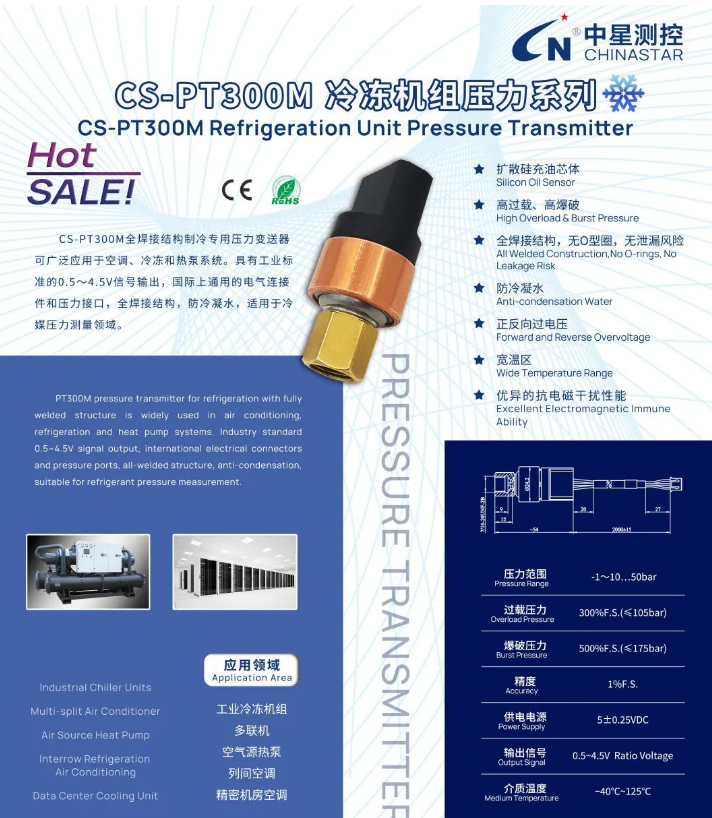 CS-PT300M Series Pressure Transmitter.
(Applicable to Refrigerating Units)
Spoiler in Advance——High-end Industrial Pressure Sensor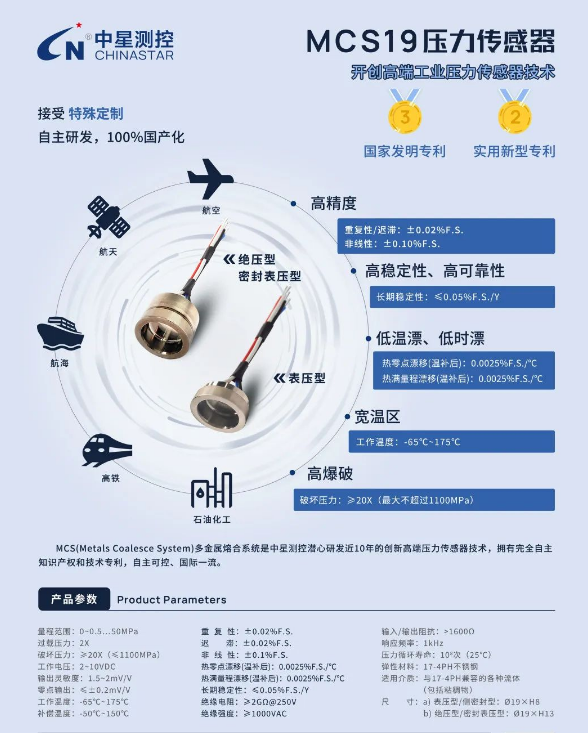 More products and solutions are welcome to the booth to understand, on-site consulting staff can also participate in the lucky turntable raffle, the prize is rich, see you again!

Booth No.: Hall 9.2N18-N19.
Look forward to your coming!