The Third Invention Patent of MCS Pressure Sensor is "Freshly Baked"!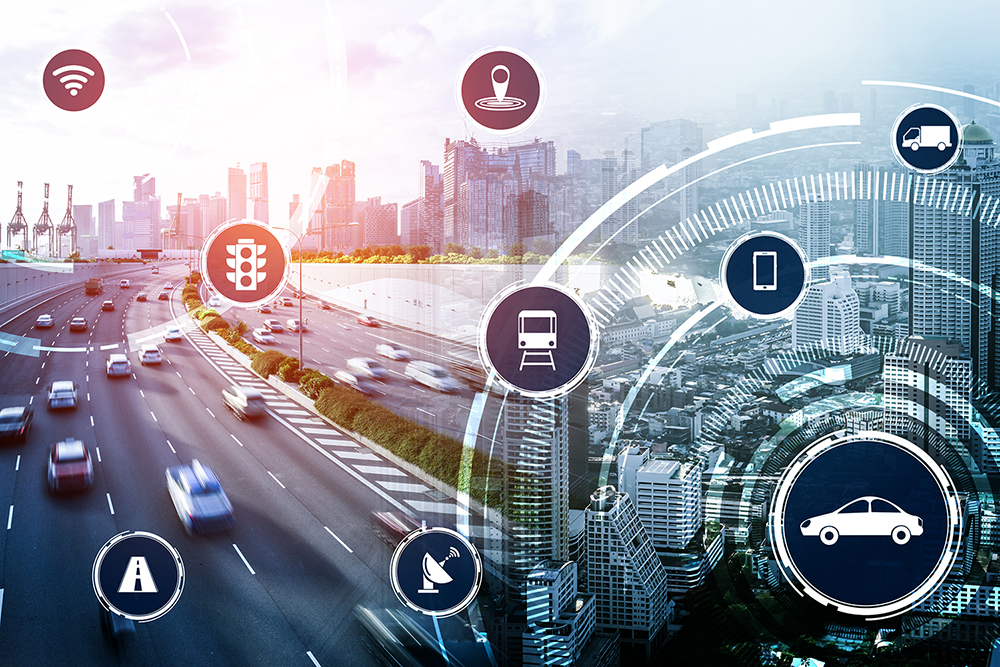 Innovation is the first driving force leading development. Chinastar M&C has been committed to becoming an influential innovative company in the global sensor industry. Therefore, it has also continuously increased investment in product innovation and technological innovation, continuously improved its independent innovation ability, and improved our sensor manufacturing technology and level.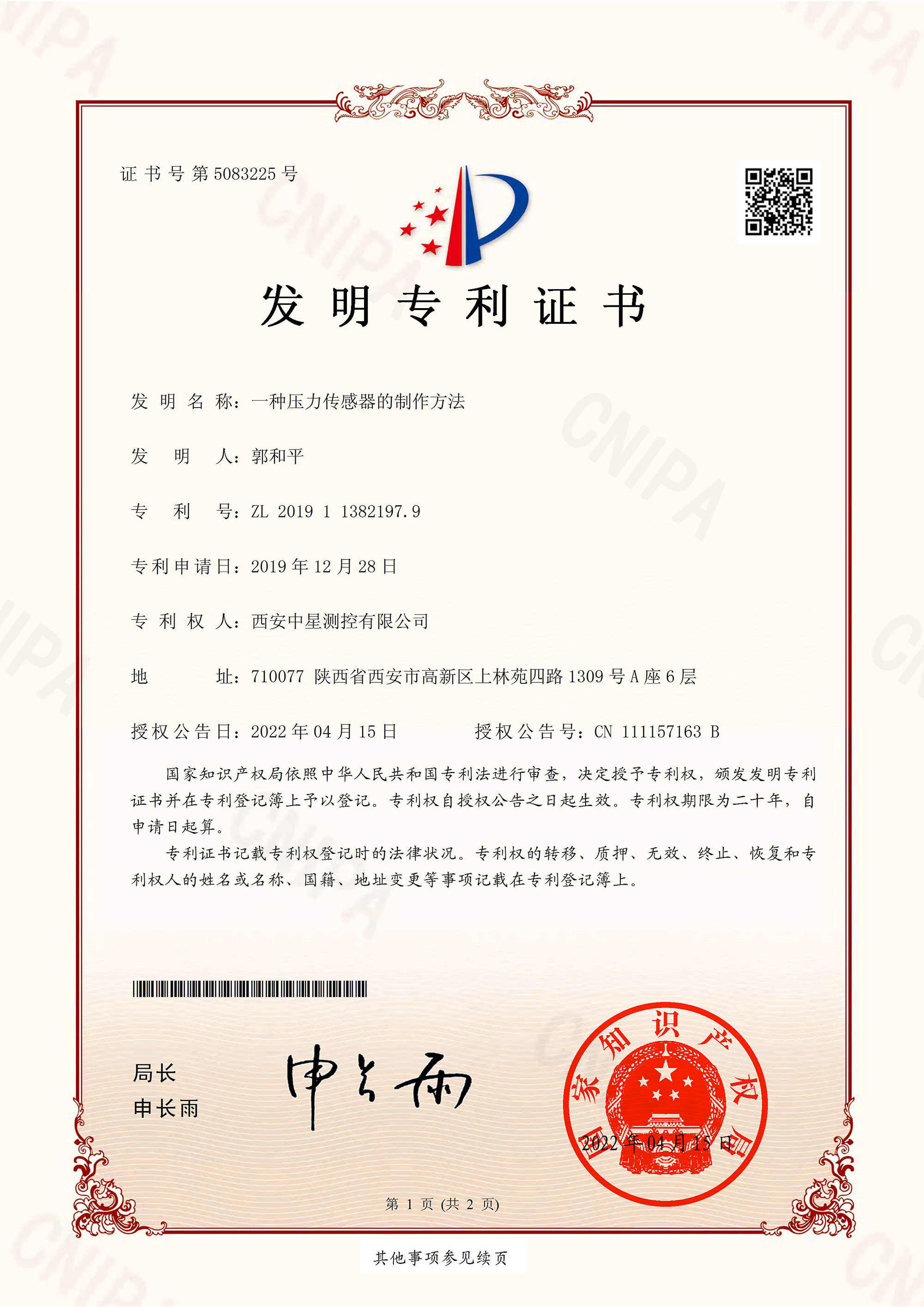 The MCS high-end industrial pressure sensor, which has been researched and developed by Chinastar M&C for many years, has recently obtained the third invention patent - "a manufacturing method of pressure sensor", following the two invention patents "a MCS pressure sensor and its preparation method" obtained some time ago.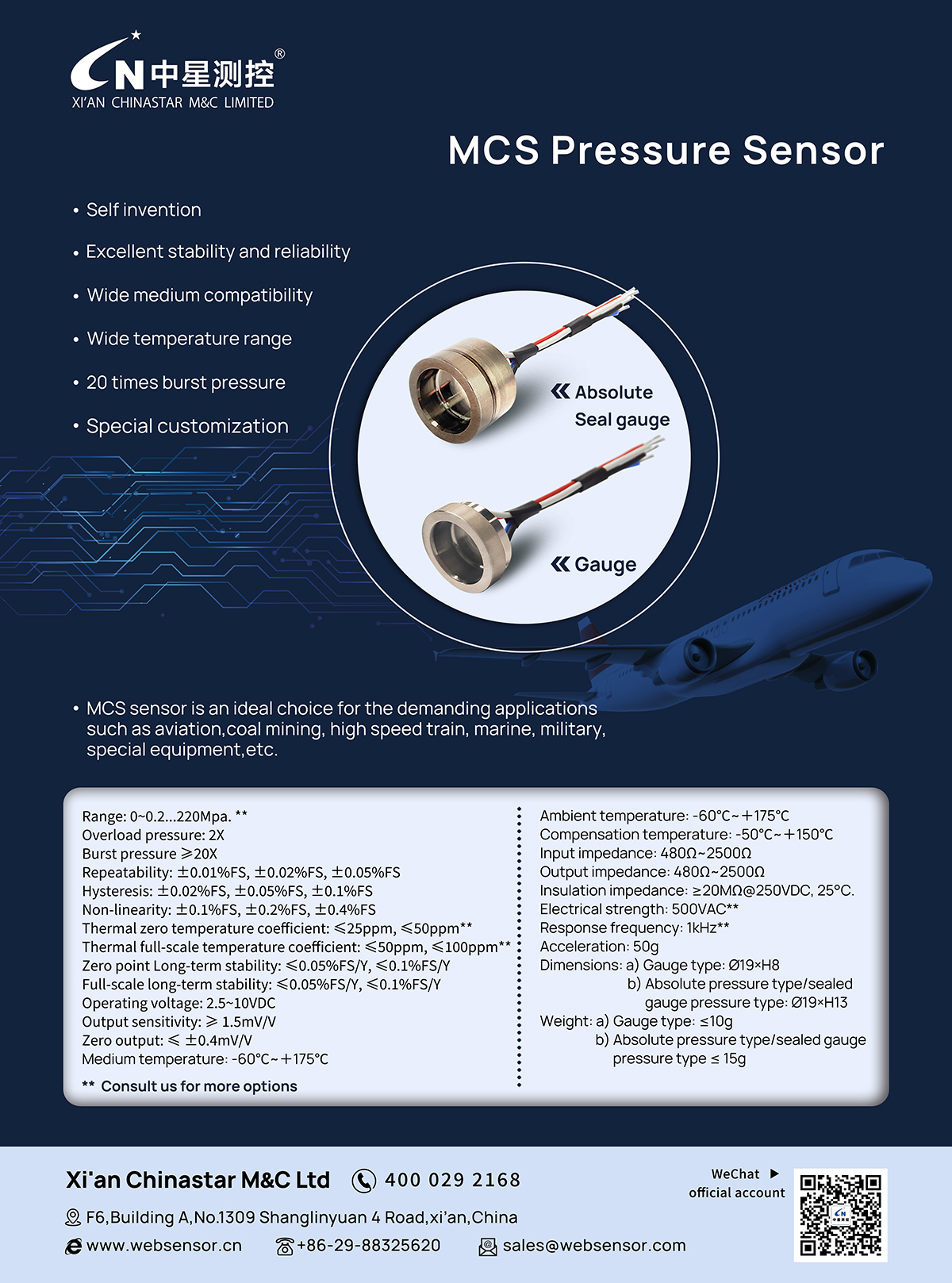 MCS high-end industrial pressure sensor has excellent characteristics such as 100% localization, low temperature drift, low time drift, low hysteresis, high stability, high reliability, high overload and high burst pressure. It can be widely used in fluid pressure measurement in a variety of harsh environments, such as aviation, aerospace, navigation, high-speed train, coal mine, petrochemical and other fields.