Take A Look At The Four Newly Obtained Invention Patents of Chinastar M&C!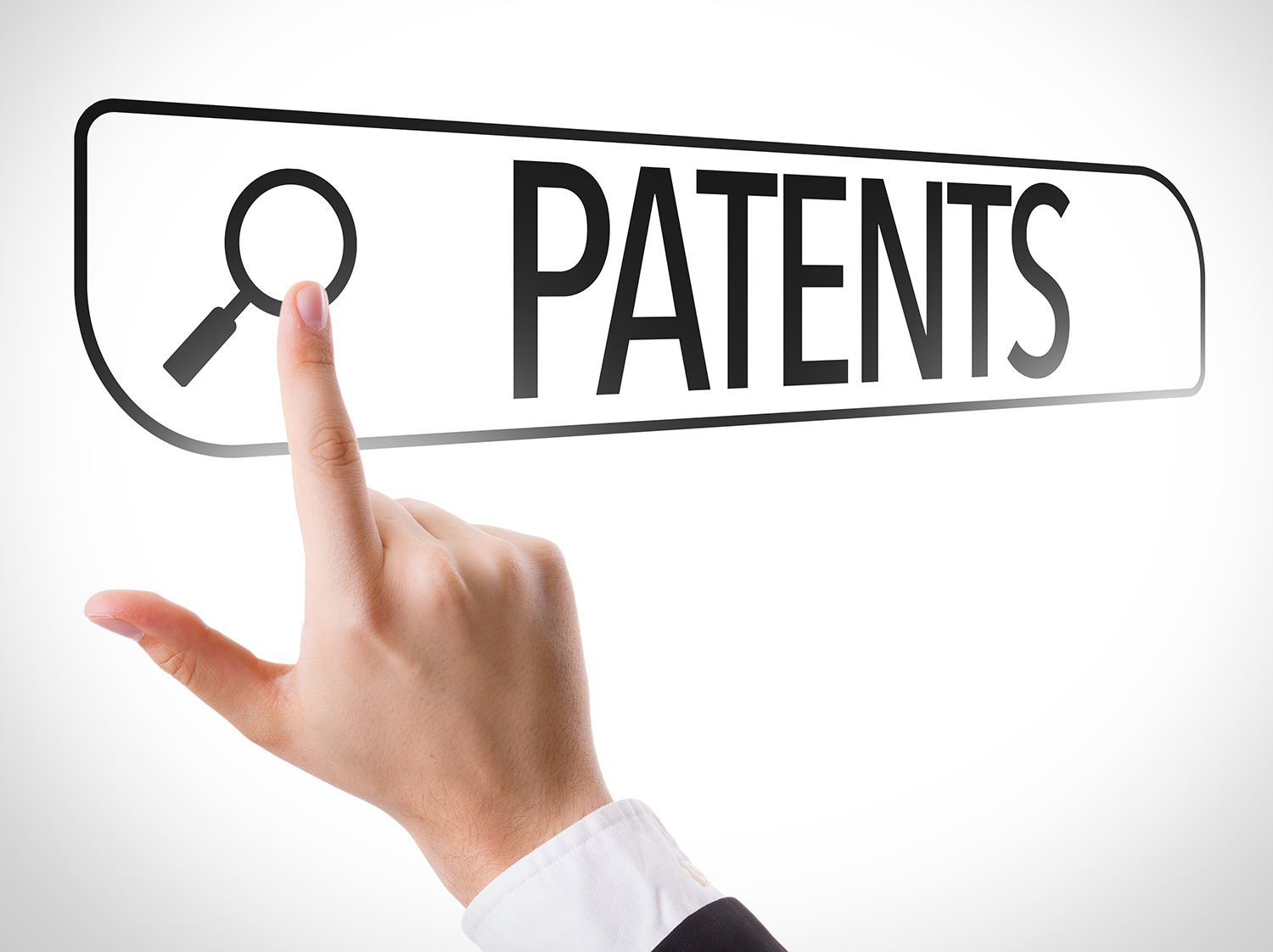 Recently, four consecutive invention patents of Chinastar M&C have been authorized by the State Intellectual Property Office, including two invention patents of MCS pressure sensor and two invention patents of Internet of things technology based on blockchain.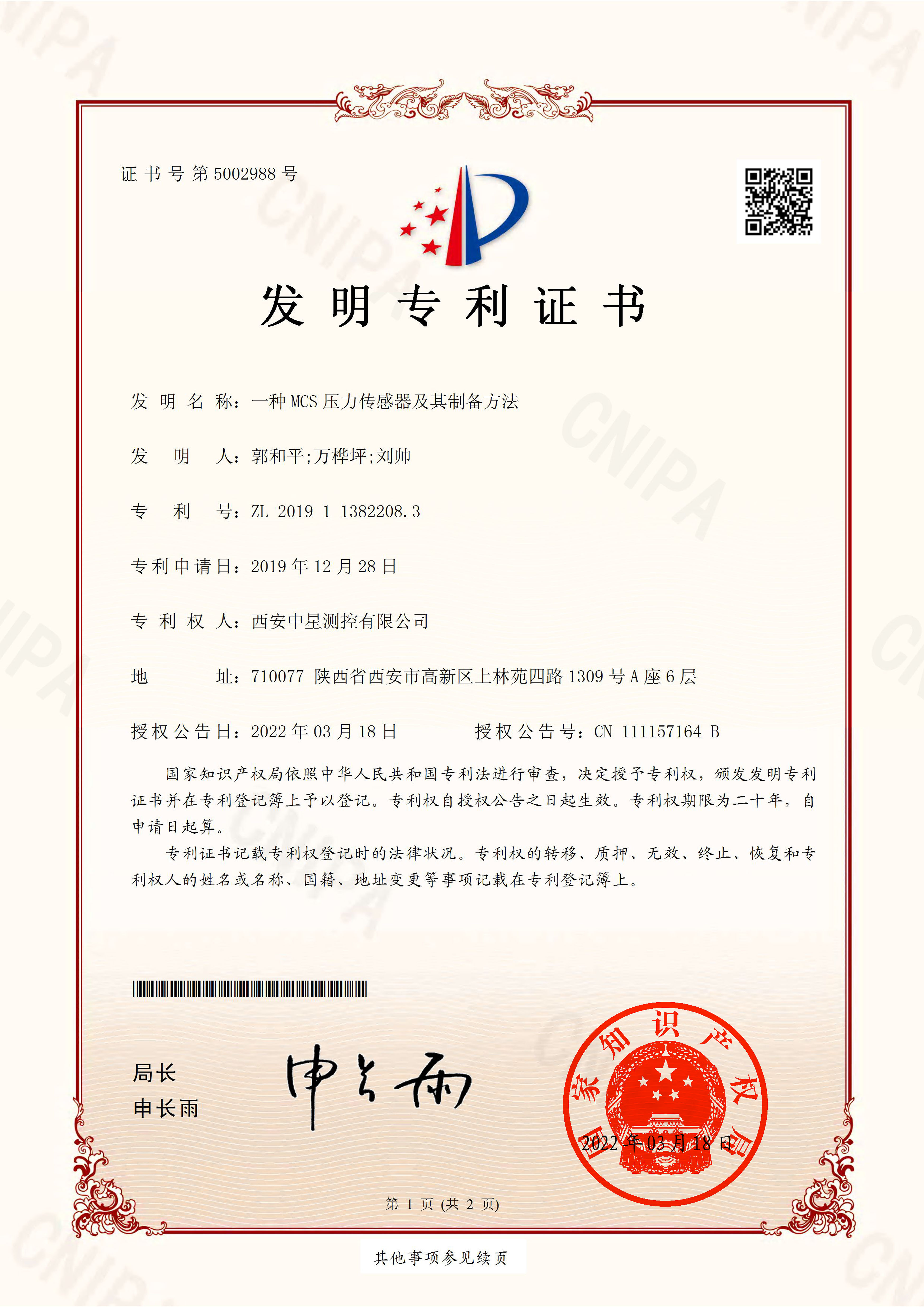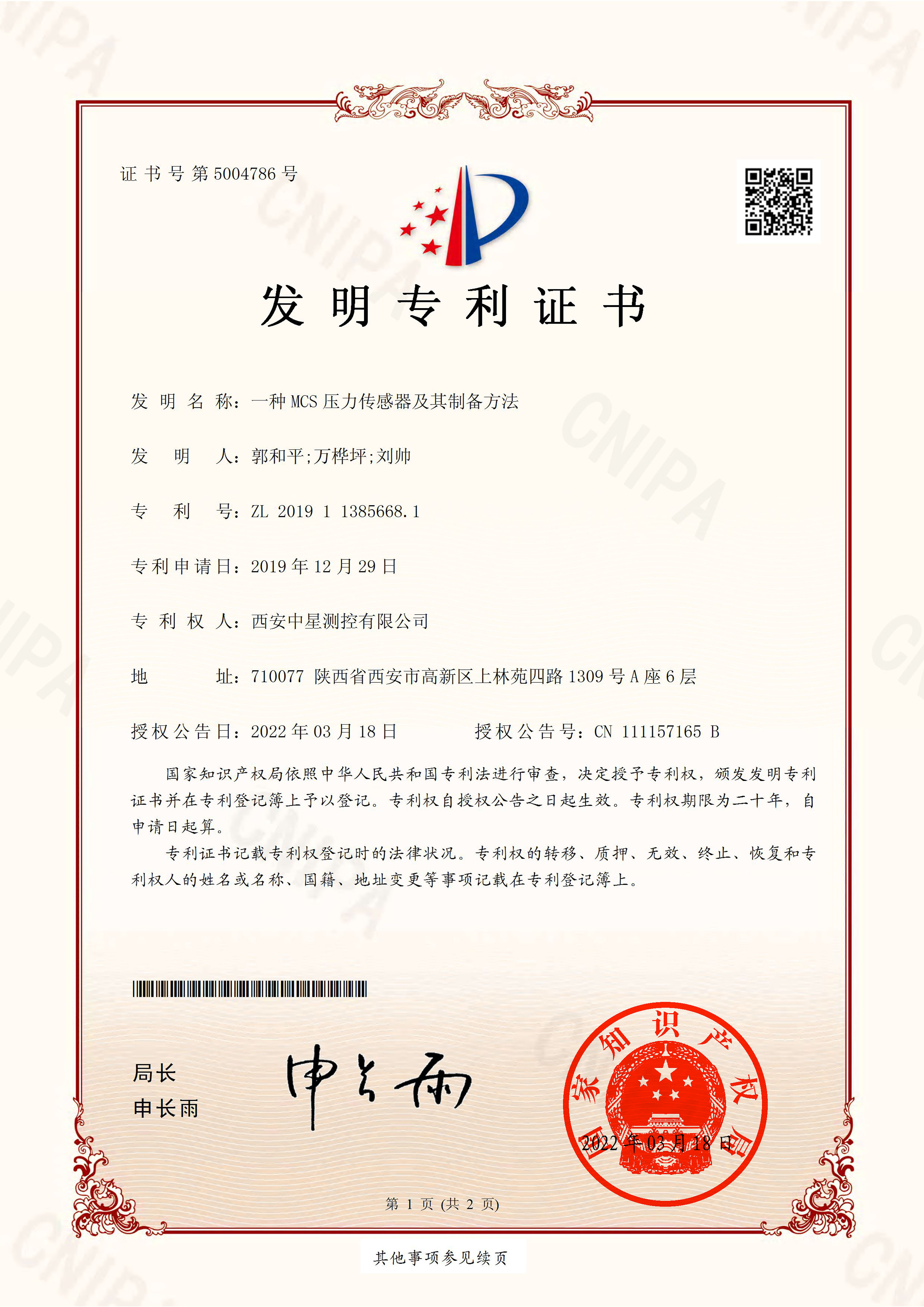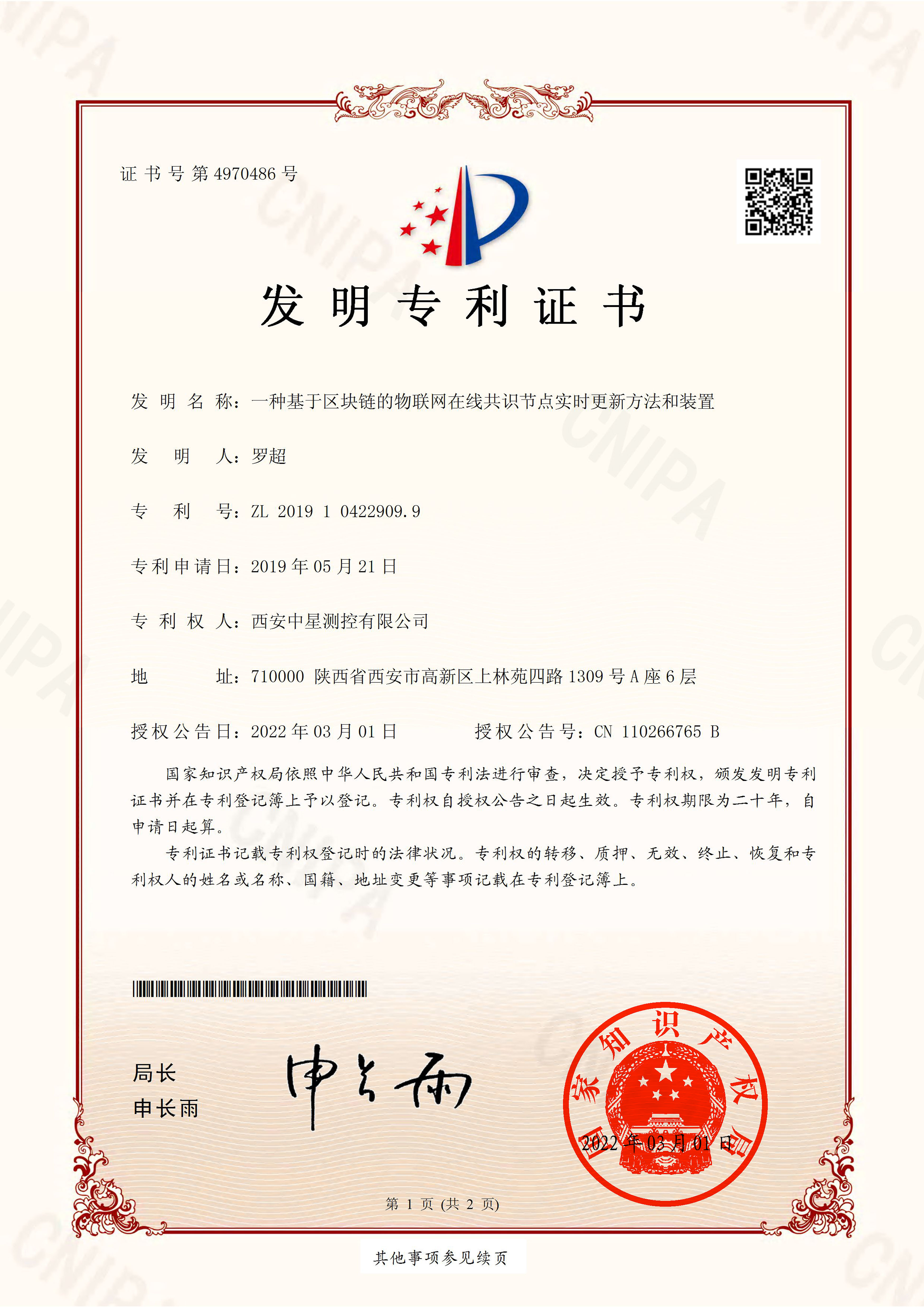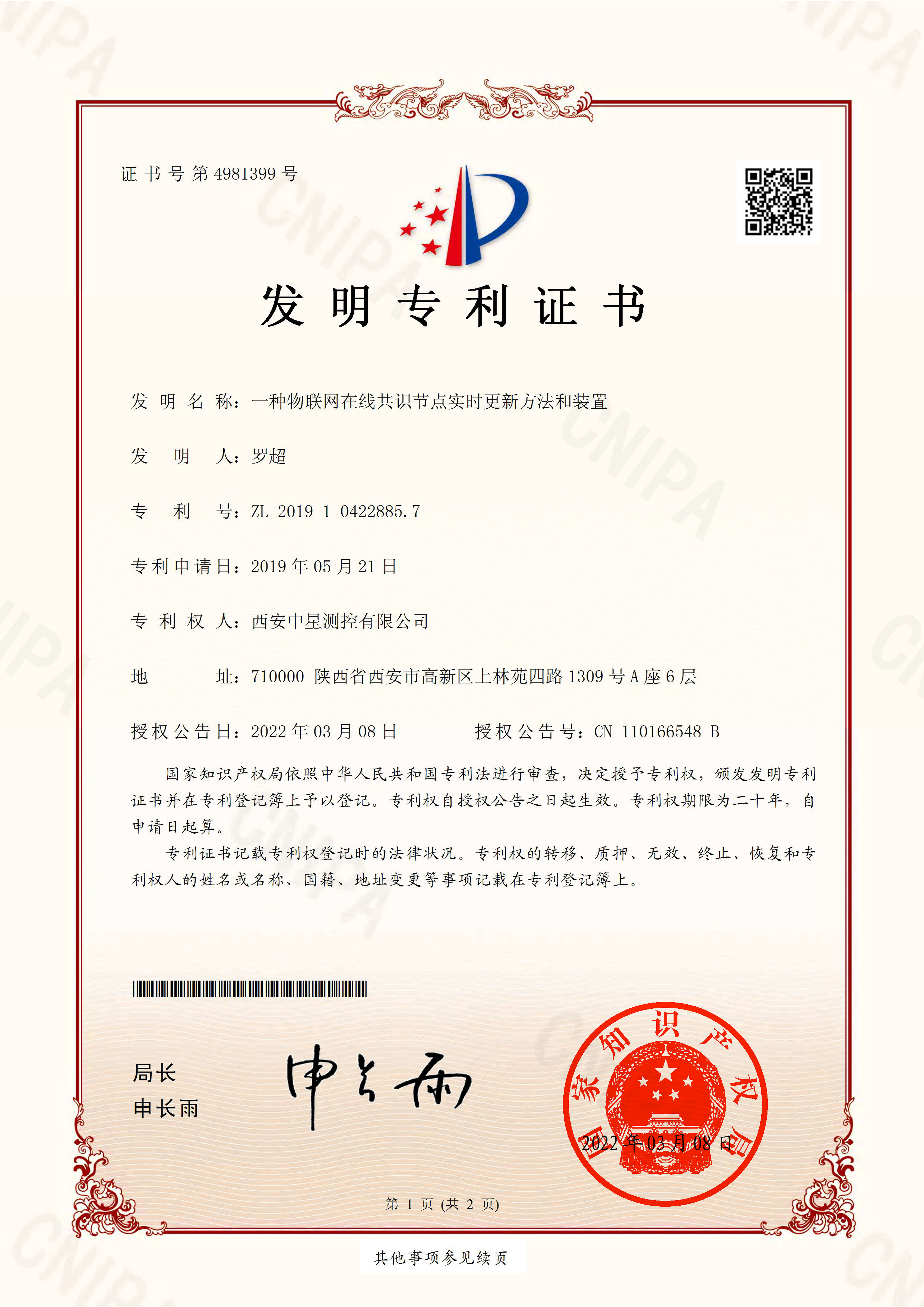 Since its establishment, Chinastar M&C has always paid attention to the investment in scientific and technological innovation, continuously strengthened the summary and refinement of technical achievements and improved the ability of independent innovation. So far, it has successively obtained 13 invention patents and 1 American invention patent.
As a high-end industrial pressure sensor, MCS has the characteristics of high stability, high reliability, wide temperature range (- 55 ℃ to 150 ℃), high overload and failure pressure (20x), low temperature drift, low time drift, low hysteresis and excellent repeatability. It is a domestic high-end pressure sensor with completely independent intellectual property rights and technical patents.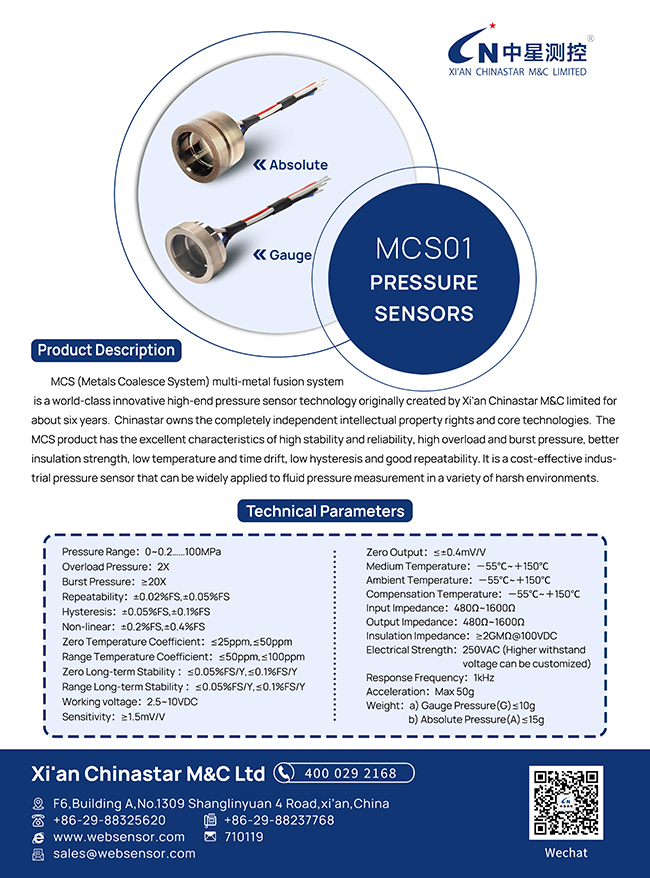 The application of blockchain technology to the Internet of things system greatly ensures the security and effectiveness of system data and improves the utilization rate of storage, maintenance and management resources.
The MCS pressure sensor and Internet of things technology patents obtained this time reflect the achievements of Chinastar M&C in focusing on scientific and technological innovation in recent years, play an important role in the sustainable development of the company, and mark that our company has taken another solid step on the road of innovation and development.