General Manager Gu Rongxiang Was Invited To Attend The Leading Group Meeting On Upgrading Provincial Key Industrial Chains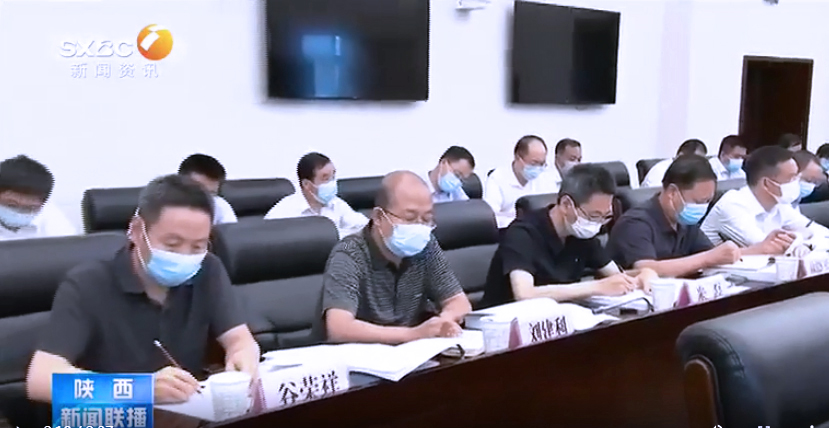 In August 11th, Gu Rongxiang, general manager of Xi'an Chinastar M&C Ltd, was invited to participate in the first (enlarged) meeting of the leading group of Shaanxi provincial key industrial chain, chaired by governor Zhao Yide. The meeting stressed that we should thoroughly study and implement the important speech of general secretary Xi Jinping's visit to Shaanxi Province, carry out the new development concept in a complete, accurate and comprehensive way, and implement the "chain length system". Promote the development of key industries by extending and strengthening the chain, and accelerate the construction of a modern industrial system supporting high-quality development. Hu Henghua, deputy secretary of the provincial Party committee, Liang GUI, member of the Standing Committee of the provincial Party committee and executive vice governor, Jiang Feng, deputy director of the Standing Committee of the provincial people's Congress, Xu Datong, Cheng Fubo, Wei Jianfeng and Guo Yonghong, vice governors, and Wei Zengjun, vice chairman of the provincial CPPCC attended the meeting.
Xi'an Chinastar M&C Ltd has been committed to the R & D and production of sensors and the Internet of things for more than 20 years since its establishment. Sensors are the core foundation and key components of aviation, heavy truck and CNC machine tool industrial chains. They are located in the two key industrial chains of the Internet of things and sensors. At this moment,Chinastar M&C has only one idea: get rid of your sleeves and work hard! Truly realize our vision - to become an influential and innovative company in the global sensor industry!